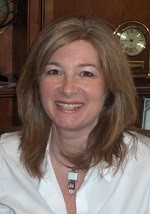 I began working for Mortgage Affiliates of America, Inc. in 2005.
I have worn may hats throughout my years here at Mortgage Affiliates. Starting out in 2005 as a part-time bookkeeper, I could never have imagined that my duties over the years would expand to include such a wide range of responsibilities. (I'm not kidding…I have been the Janitor, The IT Department, Human Resources, Payroll Department, Compliance Department, Billing Department, Records…) I am proud to say that I have added Loan Processor to my title in 2018.
All kidding aside, I am extremely fortunate to work with such a wonderful staff. Mortgage Affiliates is continuously growing, looking for ways to improve and adapting to today's ever changing world. I am proud to be an employee of Mortgage Affiliates of America, Inc.
I'm here to answer any questions you might have about our products and services. Feel free to contact me using any of the following methods:
Email: kelly@maoainc.com
Phone: (203) 826-2618